Willow Tree Fen
Posted on
Yet another Willow tree fen pic', well, the fact that is it is a bit of an oasis around here and I love the place, it is so peaceful, (when I am not there) reference to the ignorant sod who ignored me, and wasn't very happy after I had confronted him about it, (he would have been even less happy if his wife hadn't been there).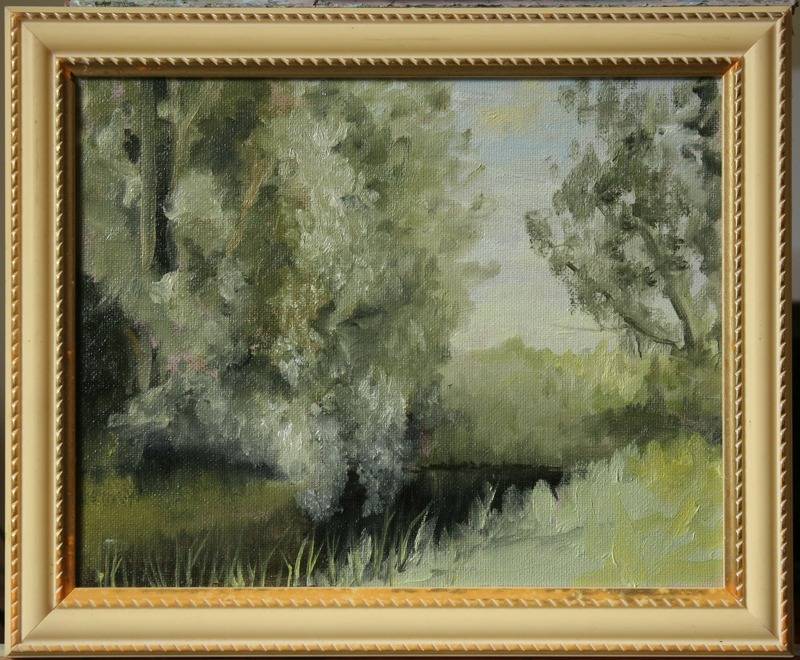 This is looking West along the track that runs along the back edge of the sanctuary adjacent to the river Glen.
I am definitely happy with this one and it is not destined for the dustbin, well not mine anyway.
Oils 10x8 inches. Using only black, white, cad yellow light, french ultramarine and naples yellow. Please don't worry about what the so called experts say about using black in a painting, the fact is it makes the best greens that appear in the more subtle and subdued landscapes in the northern hemisphere.
This is the photograph I painted the picture from. I would much rather have painted this "en plein air" but that is more difficult to do (for me anyway), and I am still trying to get it right, you will be the first to see a succesful "en plein air" from my easel!!