Have just discovered an art movement called tonalism, here is an example by one of the artists considered to have started the movement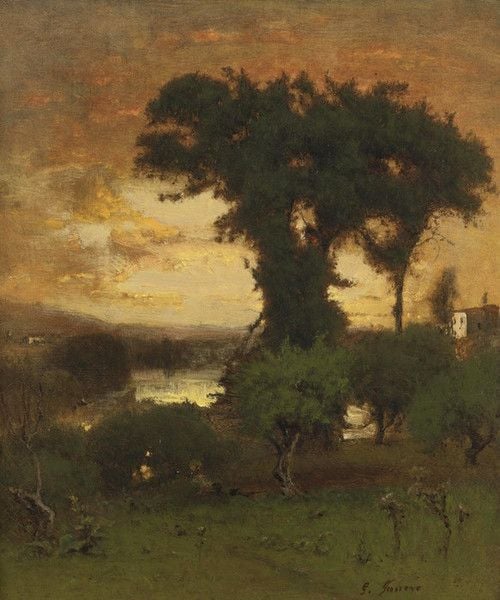 "Afterglow" by George Inness
I have done a couple of 10x8 paintings in an attempt to paint in this style:-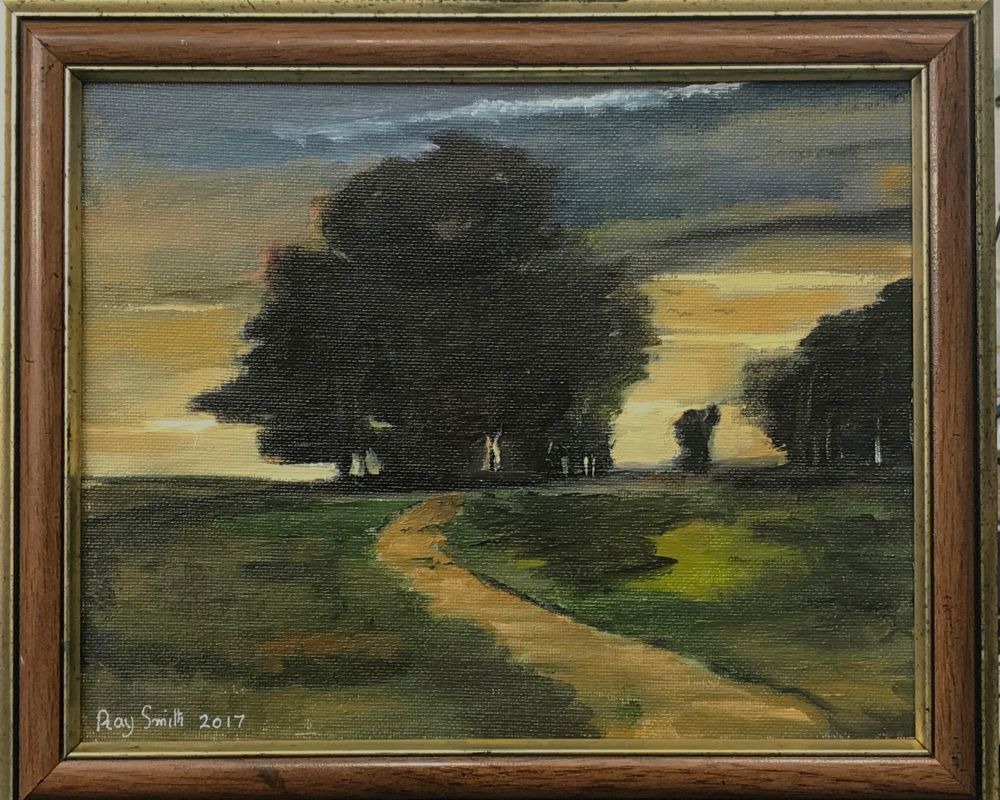 This is my first attempt No title as yet.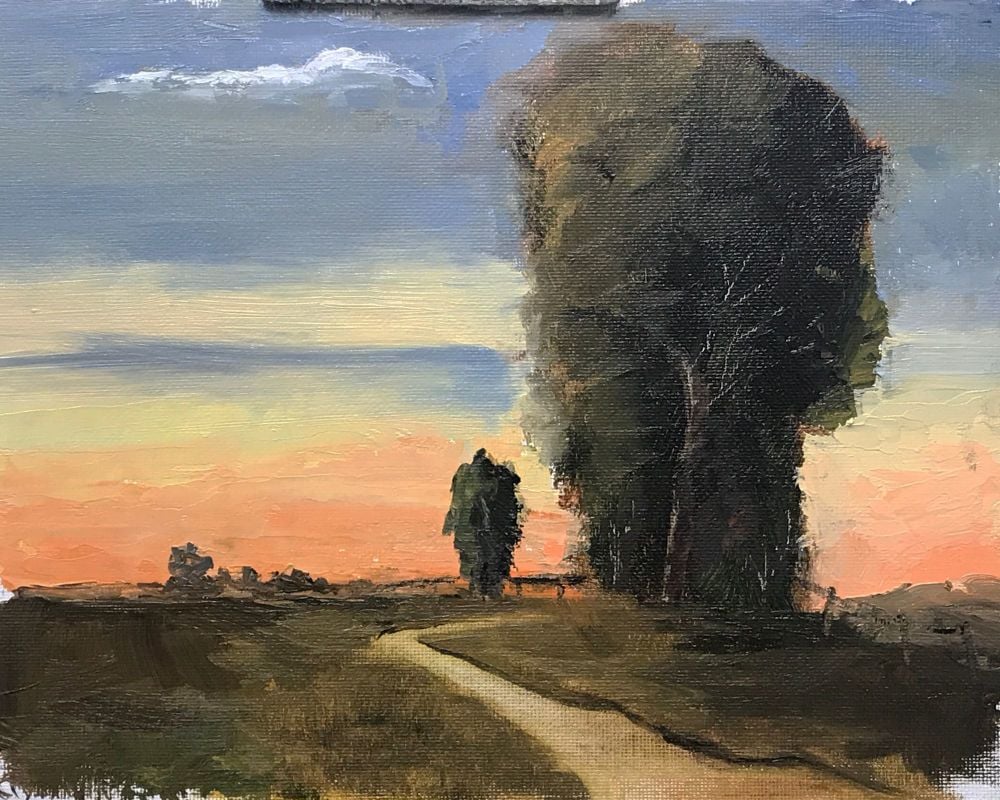 This is the second attempt, yes I know it is similar, but let me say that this is a very satisfying way of painting and as I don't paint to sell getting enjoyment from painting instead of slaving away for realism is a great change.
I have some more to show, but that will be on the next blog.