Very pleased to announce my picture "Contre Jour" was chosen for publication in the Society for All Artists Magazine "Paint" January 2018 issue.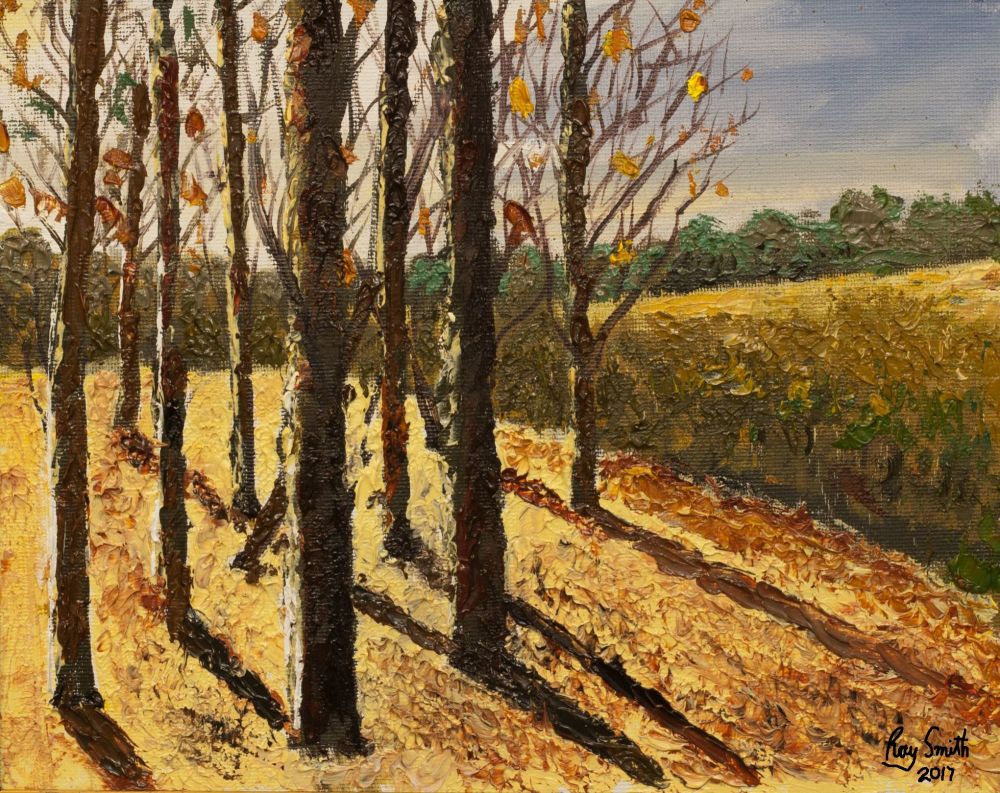 Oils mainly by palette knife on canvas board 8"x10"
Got to say I am not that pleased with this painting, but obviously someone was happy with it, enough to choose it from a large entry of paintings.
Talking to Ralph my old mate from the Royal airforce and latterly Harold's group. He told me that Harold is 99yrs old and still driving to the art group, fantastic!